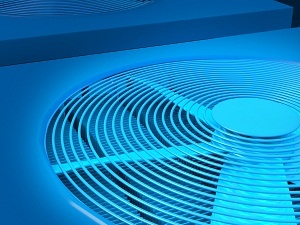 How well do you care for your air conditioning, heating, and ventilation systems? You certainly count on them to work every day, and respond fully to your thermostat or switches. Is there more that you should know about your system, including everyday use and care tips? HVAC service professionals, who know the ins and outs of all heating and cooling appliances and their peripherals, want you to know more about the systems you own or are interesting in upgrading to. These are the top 4 details that HVAC companies in Stockbridge, GA, want you to know.
Size Determines Use
The size of your air conditioner and heater are extremely important. They determine the efficiency and comfort level you experience every day, as well as the utility costs that you pay. There is a chance that your unit is too small and has to overwork to heat and cool your property, and the HVAC installation company you hired may have been fully aware of this.
Replacement Is a Last Resort
You know you are working with an unethical HVAC company when they attempt to rush you into replacing your heating or AC units. HVAC repair should always be attempted first, even if a unit will not turn on. Don't trust an HVAC company that simply says that a unit should be replaced right away. However, it is ethical to recommend that a unit that is over 10 years old be replaced, as a newer unit will save you money on your utility costs.
Continuing Education Is Key
When you hire a heating and cooling company to help you with your systems, it is important that they know the latest in HVAC technology. What is good is being trained 20 years ago when you don't know the ins and outs of current units or the newest upgrades on the market? Ask a technician about new units, new features, and possible upgrades and they should have a detailed answer that suits your property and budget.
Regular Maintenance Is Paramount
You have to maintain your HVAC systems every year in order to keep it running for several years. It takes more than DIY projects like replacing filters or cleaning the outside of the unit–which is more than some homeowners do–to upkeep your HVAC system. Replacing fluids, cleaning interior parts, checking vents for pest activity, and performing other tune-up services helps prolong the lifespan of all machinery and vents that you depend on to have cool or warm air. HVAC companies in Stockbridge, GA, should inspect and tune up your HVAC systems at least once a year.