Omega Heating & Air Financing and Specials
Financing Offers
We have financing offers of up to 60 months, without interest, on select equipment. All financing by our company is subject to credit approval. We also have standard financing plans. In addition, you can be a part of our "Rent to Own Program" that does not require any minimum credit score for financing.
Omega Heating & Air Specials
We offer 5% discount to military and senior citizens. These discounts cannot be combined.
Warranty Offerings
Omega Heating & Air is a registered Premier Dealer with Amana. Because of this recognition, we can offer most full installations with a minimum 2-year Labor Warranty. Additionally, most Amana furnaces, air conditioners, and heat pumps, come with a Lifetime Warranty (call for specific details). No matter what brand you prefer, you will always get an exceptional level of comprehensive warranty coverage.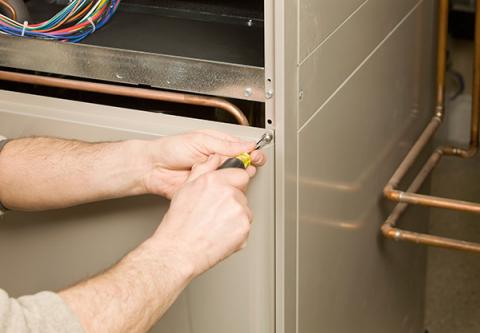 Amana Warranty
Our ASX18 and ASX16 air conditioners and the ASZ18 and ASZ16 heat pumps use the chlorine-free R-410A refrigerant. All of these units feature what we believe to be the most comprehensive warranty coverage of any air conditioner or heat pump on the market. They offer lifetime limited unit replacement warranty* protection for the compressor to the original, registered, single-family, homeowner of a properly matched system using these high-efficiency air conditioners and heat pumps. If the original owner should have a compressor failure, Amana will replace the entire outdoor air conditioner or heat pump with a comparable Amana brand product.
*To receive the  lifetime limited unit replacement warranty, online registration is required within 60 days of installation. Online registration is not required in California and Quebec.
*Unit replacement: "If a compressor fails on one of these units Amana will replace the entire outdoor unit for as long as you own your home!
Providing outstanding standard warranty coverage is just one way of continuing our over 70-year promise to homeowners to build a product that Lasts and Lasts and Lasts.
Full details on the standard limited parts warranty are available for each of our featured products. To view the warranty certificate for a specific product, please click on Product on the top navigation bar and then selected the product of choice. At the bottom of the product page you will find a warranty link to the warranty certificate.
Rebate Information
We are a people-friendly approach company striving for customers' satisfaction. Our company will offer the assistance you need to apply for and process any tax credits or power company rebates for which you qualify.
There Are Many Credits and Rebates Available Including:
Federal Tax Credit up to $300
Georgia Power up to $550
Snapping Shoals EMC up to $400
Amounts above were accurate to the best of our knowledge at time of posting. Omega Heating & Air assumes no responsibility for the accuracy of the amounts above or expiration thereof. Please call us or check with your provider to confirm details and receive specific details.
Contact Us Today!
Do you need HVAC maintenance or repair service? Are you looking for HVAC products? Then contact us at Omega Heating & Air.