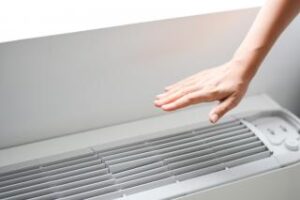 If you're a homeowner, there's a lot to know about your heating and air conditioning systems in order to get the most for your money. Having the right system working efficiently can mean lower monthly energy bills and a longer-lasting system. Learn about 5 secrets you should know before your next service call or before you choose a new HVAC unit to install in your home. These tips will come in handy before any HVAC repair and installation in McDonough.
There's a Right and Wrong Unit for Your Home
While there's more than just one HVAC unit that will work for your home, there are definitely ones that won't. Don't simply pick an HVAC unit based on price or brand alone—make sure it is the right size for your property. If you get a unit that's too big, it won't only cost more to buy and install, but will likely need more repairs over time. Bigger units cycle on and off more frequently, inviting serious issues more often. You'll also have higher energy bills each month due to greater electricity consumption.
If you need a large unit for a large property, talk to an expert before committing. Otherwise, just get the size you need to cool and heat your home properly and you'll be glad you did.
Do Research First
Before you call up the first company you see on a web search, do research on several companies in the McDonough area. A lot of companies offer free estimates, but just make sure not to fall into the trap of getting unnecessary work done just because you got a free estimate. Read reviews, check their certifications, and ask them specific questions about what you need before hiring anyone.
Get It in Writing
Before you come to any agreement or purchase any new unit or part, insist on a written agreement. The best companies will do this anyway, but you should always be aware just in case. Never pay for any service upfront without getting it in writing and be wary of any companies that insist that's how it's done.
A written agreement will also help you avoid hidden charges or fees, and you will feel much more comfortable trusting them to make repairs.
Consider Repair Advice Carefully
If an HVAC expert tells you a certain part needs to be replaced, they probably know what they're talking about. Even though it's your HVAC unit, you probably aren't an expert on every part of it. However, don't hesitate to get a second opinion before committing. Do some research as well to know exactly why a specific replacement part would be beneficial.
AC Units Don't Need to Be Recharged
Some technicians may tell you the refrigerant in your AC unit needs to be recharged, which isn't true. However, if your AC is low on refrigerant, there's likely a leak that needs to be repaired.
At the time HVAC units are installed, refrigerant should be weighed before and after it's poured. Pay attention to these weights and make sure you're not paying too much.
When you do research to hire a great HVAC technician in McDonough, you shouldn't have to worry about being taken advantage of. Keep these tips in mind the next time you need an HVAC repair or installation in McDonough.