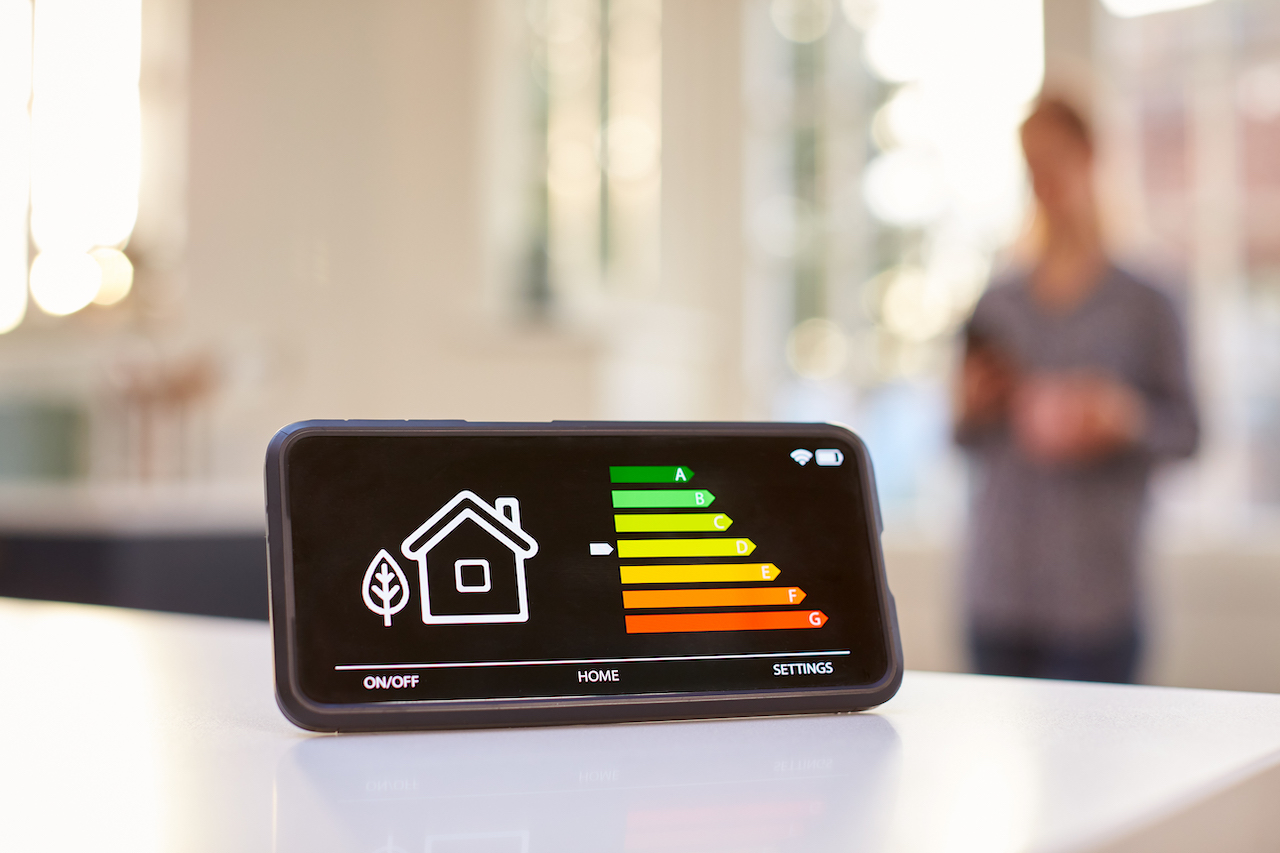 Though the temperature has started to drop, energy bills may not have followed suit. It's valuable to remember that being energy efficient is just as important in the winter as it is in the summer. In fact, there are a few ways to save energy and money during Georgia's 4 seasons!
We'll talk about why it's helpful and important to be energy efficient, as well as address a few simple ways that you and your family can be more efficient with the energy you use every day.
Why is it Helpful to Be More Energy Efficient?
Not only will you be more aware of and mindful of the amount of energy you use, but you'll also be helping the environment! When you reduce the amount of energy used in your home, you reduce the number of emissions your household contributes, and you'll notice a pleasant surprise on your next power bill. 
5 Simple Ways to Be More Energy Efficient
Here are 5 simple ways you and your family can be more energy efficient throughout the year:
1. Conduct an Energy Audit
An energy audit will provide you with an energy consumption assessment. This audit will identify any areas of inefficiency in your home and allow you to come up with a plan for how to make those areas more efficient in performing the same job.
2. Use LED Lighting
LED lighting—among other pros—is highly energy efficient. LED bulbs use 75% less energy than traditional incandescent bulbs, and can last 25 times as long! This means LED lighting could have a big impact on saving energy in your home.
3. Install Programmable Thermostats
Programmable thermostats can help you save on energy costs by setting the temperature based on when you will be home and away. The ability to change the temperature easily in your home can help you save energy when you do not need it.
4. Unplug Appliances
Unplugging electronics such as TVs, computers, and video game consoles when not in use can help to save energy. It can also extend the life of those appliances and other accessories when they're not in use.
5. Use Natural Light Whenever Possible
Taking advantage of natural light whenever possible is a small but effective way to save energy. Opening the curtains and letting the sunshine in is a great way to reduce your energy usage.
By following these simple tips, you and your family will become more efficient within your home, contributing to a healthier environment outside of the home.
Energy Inefficiency
There are more drawbacks to being inefficient with your energy use beyond just your high energy bill. Without the proper steps and working to be more efficient, your HVAC (Heating, Ventilation, and Air Conditioning) system will be working overtime and can be susceptible to malfunctions.
Having to repair your HVAC system can be expensive and difficult without the proper help. The right maintenance plan can help significantly, but when it's time for a repair—getting the right team and product for the job is key. A team who will answer your questions and that will help in every way they can is incredibly helpful.
Omega Heating and Air has the right team for the job. Along with our top-quality products and reasonable prices, our expert HVAC technicians are happy to answer any of your questions and help in any way that you need. Contact us today to learn about the perfect HVAC system for your home and how to save you energy and money during all of Georgia's seasons.