You depend on your air conditioner to keep you cool during the hot summer months, in addition to filtering in clean air that is safe for everyone to breathe. Even if you've had no trouble with your AC up until this point, you should still be actively taking measures to ensure it's in good shape.
Many homeowners and business owners don't treat their air conditioner properly until it's in need of repairs. At this point, you'll end up spending money on maintenance services that could've been easily avoided. If you rely on your air conditioner for a good portion of the year, you should know the consequences of failing to look after it. If your current AC system isn't working properly, you can always call an HVAC technician in McDonough, GA to help you sort out any issues and learn how to maintain your air conditioner going forward. Read on to learn what could happen if you don't maintain your system.
Failure to Cool Your Home
Of course, the main purpose of your air conditioner is to keep your home at a comfortable, cool temperature. When you fail to properly maintain your AC unit, you'll notice that it has a harder time circulating cold air throughout your home. This could be due to overworked condenser coils or built-up debris in your air ducts. Whatever the case may be, you need to get in the habit of regularly inspecting your AC system to ensure it's doing its job well.
Higher Energy Bills
When you use an air conditioner that isn't running efficiently, you can expect higher energy bills as a result of your AC system having to work harder than usual. It's normal for your air filters and condenser coils to accumulate some filth over time. However, when you don't clean off this filth every now and then, it can cause your AC unit to work far less efficiently. While you may think that the costs associated with maintaining your air conditioner seem high, they're surely worth it to avoid costly energy bills down the road.
Potentially Worse Air Quality
Not only can an inefficient AC system cost you money in the long run, but it also can jeopardize the health of you and your loved ones. AC maintenance is necessary to ensure allergens, such as pollen, mold, and dust mites aren't accumulating in your ducts. When they do, they can be filtered into your home and make it more difficult to breathe easily. The last thing you want is for your AC unit to put you and your family at risk of harmful respiratory conditions. Take the time that's needed to properly clean your air conditioner to ensure you're not in harm's way.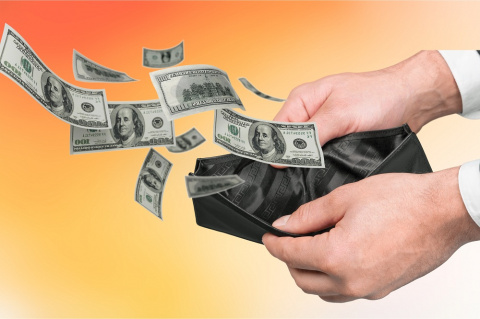 More Money Out of Your Pocket
Having a subpar AC system on your hands means you'll be paying for costly repairs and maintenance services every so often. These payments can add up in a hurry and are irritating since they could've been easily avoided. If you've neglected your HVAC system for too long and need the help of professionals, call Omega Heating & Air at (404) 438-0353 today!