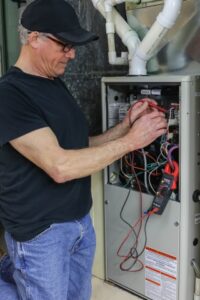 When summer temperatures soar, we count on air conditioning to keep us comfortable, but sometimes it doesn't work. Today's heating, ventilation, and air conditioning (HVAC) systems are very technically advanced, so when your air conditioner isn't working properly, you'll want to call a qualified repair professional right away.
If you're faced with having to decide whether to repair or replace your system, here are some things to think about:
Age of Equipment
While there are many variables, generally it will be more cost effective in the long run to replace a system that is more than 10 years old. On the other hand, a system that's only 2 years old should generally be repaired. If the issue is serious, you'll have to weigh the cost of repairs against the cost of replacement. Having a reliable HVAC contractor in Hampton, GA, look over your system can help you decide the best option for your situation.
Higher Utility Bills
If your utility bill is consistently increasing, it could be a sign your system is no longer working efficiently. New high efficiency units are better for the environment and they can help you save as much as 20% on heating and cooling costs over the year.
Type of Repair Needed
The type of HVAC repair in Hampton, GA, is an important consideration. Some of the common issues include:
Poor Air Flow – If you notice a weak air flow, the unit's compressor may not be working properly. The trouble may be debris that can accumulate and obstruct airflow. HVAC service in Hampton, GA, can identify and fix the problem.
Air Not Cool – If the air coming from your vents just isn't cold, the system's compressor probably isn't working properly.
Moisture – Moisture or leakage around or near your system can indicate problems. It might simply be a blocked condensation drain tube. In order to avoid problems with mold, you'll want to take care of it right away. A more serious problem arises if the moisture is a refrigerant leak. Since these can pose health risks, call one of the HVAC companies in Hampton, GA, and have a professional repairman come as soon as possible.
Strange Sound – Grinding noises or other abnormal sounds from your air conditioner indicate something is wrong inside the unit. A squealing noise is likely to signal that a belt has slipped, or that a metal component needs lubrication.
Strange Smell – A musty smell coming from your air conditioning vents can come from mold in the ductwork or within the unit. A foul odor could mean that wire insulation has burned out. A good maintenance program can help you avoid these issues.
Thermostat – Sometimes the problem is simply the thermostat.
A good rule of thumb is that when repairs exceed 50% of the cost of a new unit, it's time to replace.
It's not always easy to know whether you should repair or replace your home's heating and cooling system. However, you can be sure that fixing small problems can keep them from requiring more expensive heating and air conditioning repair in Hampton, GA.