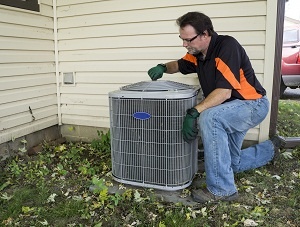 Your body and your car need the occasional checkup to stay healthy and work properly, and the same goes for your air conditioner. Believe it or not, investing in air conditioning can actually save you money down the road on air repair, unit replacement, and even your monthly cooling costs. It's as simple as reserving air conditioning service in Stockbridge, GA, now so that you can start saving money today.
But how does investing in the cost of an air conditioning check-up, which might result in tiny tune-up repairs, actually save you money? Here is what you need to know now, while your AC is currently running and costing you money by the minute:
·         Air conditioning maintenance is more than just taking a look at the AC unit. Routine air conditioning service also includes duct maintenance, which keeps the ducts clean. This will prevent allergic reactions, odors, and more. Failure to maintain the ducts now can result in you wasting money on healthcare and intense duct repair later. Damaged ducts can also have gaps or leaks that make your AC highly inefficient.
·         It is reported that even the best and greenest AC units will lose up to 5 percent of their energy efficiency every year. Think of this as a 5 percent or more increase in your monthly cooling costs every year you own the unit. If your unit is over 10 years old, then you are looking at an extremely inefficient machine that is costly to run.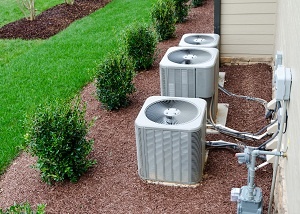 ·         When you hire someone to fix your air conditioner, you are hiring someone to address current problems that you have recognized. Once most homeowners recognize AC problems, there is already an advanced complication inside the unit or elsewhere in the AC system. Once you notice the air conditioner is noisy, odorous, not working, blowing warm air, etc., the coils, capacitors or other components of the system have already broken down. The more advanced these problems are, the costlier they will be to address, especially if the parts have to be replaced.
·         When you hire someone for an AC check-up, meanwhile, you are asking a professional technician to inspect a working unit for early signs of problems and address them now. For the most part, this includes cleaning the unit, refilling refrigerant, tightening the fan belts, and cleaning filters. This is much cheaper and faster work than replacing or repairing broken down components, and hiring regular AC check-ups prevents these advanced problems from occurring at all.
So if you have not had your AC unit inspected this year, contact air conditioning service in Stockbridge, GA, as soon as possible.