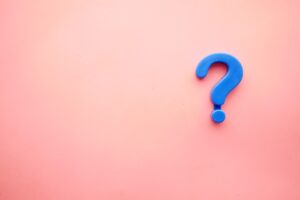 Air conditioning expenses can vary each year depending on how efficient your system is and whether or not it breaks down and needs replacing. A new air conditioner can be just what our home needs but also comes with its share of costs. If we're expected to invest so much into this everyday necessity, we should make sure we're fully equipped with the knowledge needed to make an informed decision. Here is list of all the important questions to ask during your estimate.
System Questions
System related questions are what your HVAC professionals should know best. When setting up a new AC for your home be sure to ask the following:
·        Can the current ductwork be salvaged?
·        How large (or small) of a unit do I need?
·        What are innovative technologies to consider upgrading to?
·        What is the efficiency of the system?
·        What brands do you carry and why do you recommend them?
·        What is the warranty?
Install Questions
An installation should be a relatively quick and easy process. It never hurts to ask questions about the installation process and get a clear idea of what your contractor is handling and what you should handle. Questions involving installation to ask include:
·        What is the timeline for the installation from start to finish?
·        Do you haul away my old unit and is it included in the fee?
·        Who will handle the installation of the new system?
·        How long will the installation take?
Finance Questions
We all wonder about the financial aspects of Air conditioning installation. This is the time to ask and get a clear idea of what you will be spending. The worst thing to happen is to feel surprised by the final bill so if you have any concerns of questions, the AC estimate is the best time to get them out.
·        What is the total cost of the unit and installation?
·        Do you offer any financing or payment options on installations?
·        Are there any tax credits or rebates I qualify for?
·        Is the estimate free?
Company Questions
Finally, you want to know that you and your air conditioning system are in good hands now and in the future. Beyond questions about the unit and the cost, you should also gather some basic background on the company you are working with too. Questions that are helpful include:
·        Is your company bonded and insured?
·        Do you have references and reviews that I can look over?
·        Will you provide the estimate in writing?
·        Do you offer maintenance programs?
Getting the right information will give you peace of mind when making your decision. An air conditioner is a major investment and impacts your life almost daily. Asking the right questions will make you feel confident in your decision.
Omega Heating and Air is the leading air conditioning, heating, and HVAC company in Covington, Georgia. Contact us for your needs by calling (404) 438-0353 or get in touch for other HVAC services using our contact form.