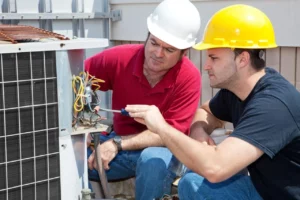 Are you ready to face the cold this year? With the seasons changing, it's only a matter of time before the temperatures drop and Jack Frost comes knocking. If you're furnace hasn't been well maintained in the past, it's time to give it a good cleaning. If you're unsure how to get your furnace up and running efficiently this year, take a look at this basic maintenance information. Then hire a heating service in Hampton, GA to give your furnace the care it deserves this year.
Why Is Furnace Maintenance Important?
Your furnace is an appliance that works hard to keep your home comfortable throughout the cold winter months. Because there are so many components to your unit, they all need to be kept in pristine condition in order to work correctly. A well-maintained furnace doesn't just function better; it keeps your family healthier and reduces your energy costs each month.
At least once a year, it's important to give your furnace a little bit of TLC. These easy-to-do steps are imperative to the health of your unit. By maintaining your furnace correctly, you increase its lifespan and prevent costly issues from arising in the future.
What Kind of Maintenance Needs to Be Done?
To heat your home, your furnace intakes air, heats it up, and then pumps it through the ducts in your home using the blower and the motor. At least every 3 to 4 weeks, change out the filter in your furnace. Because your filter keeps dust and particles from being blown through your home, it needs to be changed frequently to improve your air quality.
Each year, it's also important to clean the blower and motor. Dust and dirt tend to affect these two components. If too much buildup is present, it could impact your blower's ability to function correctly. This could result in your engine burning out sooner than expected. It may also increase your furnace's risk of combustion or fire.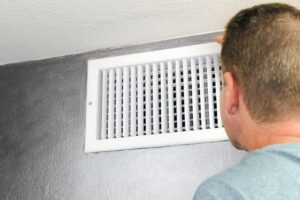 Cleaning your ducts is another important step that needs to be completed each year. If you suffer from allergies, cleaning your ducts is the best way to reduce allergens and dust particles from floating through your home. This may improve the health of your family. Clean ducts also allow better airflow from the furnaces, reducing the amount of energy used to heat your house each time the furnace is on, saving you money on energy costs.
While cleaning your ducts, changing your filter, and dusting off your blower and motor, it's a good idea to also have a routine checkup performed on your furnace. This sort of preventative service ensures that all of your furnace's parts are working as they should. It's also a great way to diagnose issues early on before they become costlier issues.
Who Should Perform Yearly Maintenance on Your Furnace?
Yearly maintenance is vital to the longevity of your furnace. That doesn't mean that just anyone should be trusted to do it, though. When it comes to caring for your heating unit, find a trust worthy HVAC service in Hampton, GA to help. By hiring an experienced company to handle your yearly maintenance, you're sure to enjoy the cold weather in the warmth of your home.