Air conditioning problems don't have to be the end of the world. With the right AC technician, most issues are surprisingly simple and don't require much time or effort to solve. Unfortunately, sometimes finding a good technician is difficult. Luckily, with a little bit of research and planning, you should be able to find a good air conditioning technician and get back to being comfortable and confident.
Do Some Research
A little bit of research goes a long way. First, learn about your air conditioner. This includes type, model, brand, and maintenance history. If you aren't sure about the maintenance history, it's a good idea to schedule an inspection. Not all HVAC companies have extensive experience with all brands. Some manufacturers provide their own certifications, so you should keep this in mind.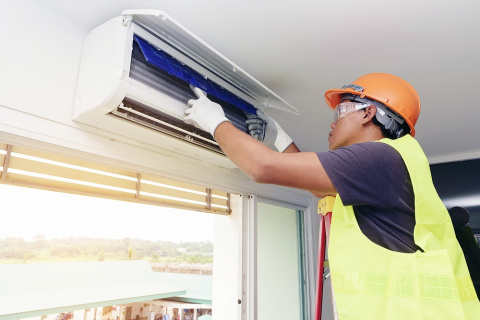 Look First
Don't blindly call a technician. Instead, look at online reviews and check with your neighbors, friends, and family to get their advice. They might already know an excellent company in your area. Read business websites to learn a bit about them, including their credentials and areas of expertise. Learn as much as you can before contacting them, so you know what questions to ask. There's really no such thing as being too prepared.
Experience Matters
It's unfortunate, but scams are all too real. Established and experienced businesses have built a reputation over many years. Opting for an experienced company is one of the best ways to be confident that you aren't walking into a scam. While it takes a long time to earn a good reputation, it takes mere moments to destroy one. These businesses are aware of that, so they tend to be picky with the technicians they hire and keep.
Get References
Don't be afraid to ask for references. If you were running a business, you wouldn't hire a new employee without checking out their references first. Inviting a technician into your home is something you should take seriously as well. If your friend recommended them, they already have one reference in their favor. Of course, you can always ask for additional references to ensure that your friend's experience wasn't merely a fluke.
Consider the Costs
Don't buy into the hard sell. If your air conditioner generally runs well with little fuss, you probably don't need a whole new unit. Many repair companies also sell equipment, and their technicians might receive a commission when they move merchandise. You aren't obligated to buy anything. On the other hand, an affordable maintenance plan is often a significant investment. Be picky with how you spend your cash, and always do your best to get the most for your money.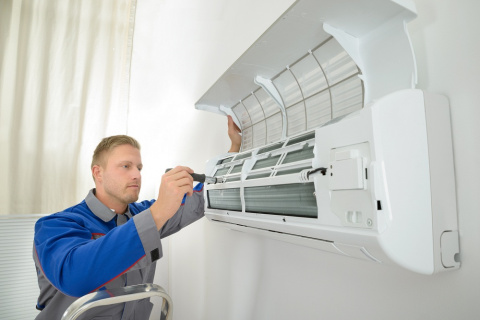 Get It in Writing
Any reputable company or technician should be happy to provide paperwork. If you do opt for a maintenance plan, you should get it in writing. If they give you a quote or estimate, it should be written down as well. Arguments or questions can often be quickly resolved simply by checking the documents. While legal issues are rare, documentation will always help your case.
It doesn't have to be a complicated process. With a bit of planning and research, hiring an excellent air conditioning technician in Stockbridge shouldn't take too much time or effort. Contact the professionals at Omega Heating & Air if you'd like to learn more about what you can expect from a world-class HVAC company.